Meet Dr. Rod Overton
Finding Chiropractic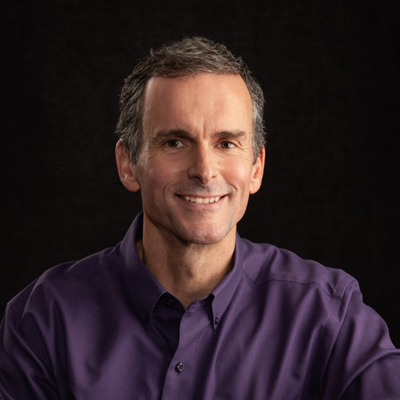 "I had no idea what chiropractic was really about when I started chiropractic college." admits Dr. Rod Overton. "A good friend of ours was a chiropractor and he helped our family with some injuries. He was a kind, and gentle man with a strong passion for what he was doing. When he suggested that I should become a chiropractor, I thought that it seemed like a good way to help people and make a living. I didn't know that it would change my life."
I was shocked when I began to learn how much your health could benefit through chiropractic care."
"During my teens, I suffered with a seemingly endless series of colds. Mononucleosis, strep throat and pneumonia were an unpleasant part of my university experience. When I started receiving regular chiropractic care, I stopped getting sick all the time. I still suffered the occasional cold but not nearly as often as before. Even more importantly I began to realize that my new profession offered me a brand new perspective on health, and how the body works."
After completing a Bachelor of Science at the University of Western Ontario, Dr. Overton married his university sweetheart, Debby, and moved to Toronto to attend Canadian Memorial Chiropractic College. During those 4 years, he found that he really enjoyed studying anatomy, physiology and chiropractic technique. "I also fell in love with the simplicity of chiropractic philosophy" confessed Dr. Overton. Upon graduating in 1992, they moved back to London to set up practice.
Dr. Overton has studied many chiropractic adjusting techniques over his career including diversified, MC2, and has most recently been witnessing great changes with OTZ chiropractic technique!
On a Personal Note…
Debby and Rod have two daughters, Alyssa and Kiersten, and a son, Connor. Most of their social calendar used to revolve around the children's dance, soccer, hockey, theatre and school. They have really enjoyed being involved in the kid's activities, but with the kids getting older find that they are starting to get time to pursue their own interests.  Rod and Debby know that it won't be long before the kids are off on their own adventures.
Dr. Overton's family has the benefit of living virtually drug-free. By getting adjusted regularly, eating a healthy diet and staying active, they have been able to stay healthy without the need for much assistance.  It is always a goal to encourage the kids to  maintain this healthy lifestyle as they head off to University.
Community Involvement
Dr. Overton really enjoys being involved in organizing chiropractic events and bringing various speakers to London. He has served as president of the London Chiropractic Society in 1994/1995 and from 2008 – 2012. Rod is happy to volunteer in community outreach activities and in other capacities with the Ontario Chiropractic Association.He has inspired and educated many people through presentations on various health related topics, at many schools, organizations and businesses.  Rod has run a volunteer chiropractic clinic for people in need at the Salvation Army Centre of Hope, since 2011.
"I consider myself a caring person and an excellent listener" concludes Dr. Overton. "I hope that I get the opportunity to meet you in person and discuss your specific health challenges. Give our London office a call or email me with the link below."
Contact Us »

---
Meet Dr. Rod Overton | (519) 858-9000