Meet Dr. Peter Fonti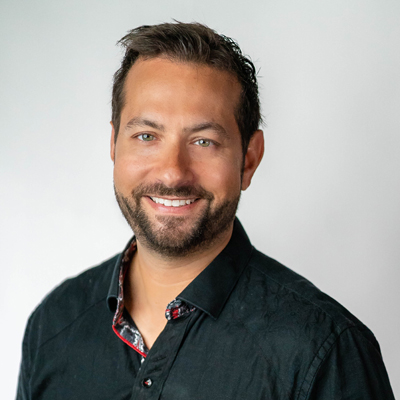 Dr. Peter Fonti was born and raised in London, Ontario. He experienced severe debilitating headaches as a child and adolescent and was first introduced to chiropractic care after the recommendation of a family member who received chiropractic care with great success. Not only did he experience his own success with care, but he also experienced firsthand how chiropractic care had a positive impact in all aspects of his health allowing him to maintain an active lifestyle.
A Chiropractic Education
Dr. Fonti completed his undergraduate degree in biology from the University of Western Ontario, before attending New York Chiropractic College. He graduated Summa Cum Laude in 2003 as a Doctor of Chiropractic. He joined Adelaide Family Chiropractic in September 2003 and has been serving many individuals and families in the London area since.
Giving Back
Dr. Fonti's professional involvement spans far beyond the confines of the office. His involvement ranges from talks to professional groups or organizations to participating in 'lunch and learns' and health fairs for employees at a variety of different workplaces and even presented some talks for some educational institutions which in the past has included The Schulich school of medicine, D'Arcy Lane School of Massage Therapy .
He is currently serving as Vice President of The London Chiropractic Society and has also volunteered as a chiropractor for a variety of sporting events such as the LPGA CN Canadian Open, The Scott Tournament of Hearts as well as the Tim Horton's Brier.
Dr. Fonti welcomes the opportunity to make presentations about wellness, nutrition, injury prevention in athletes, musicians, office ergonomics and spinal health at your place of work or group.
Outside of the Office
Outside of the office in his personal time, Dr. Fonti is quite active in networking and involved in a number of charity events.  He enjoys family, friends, and exercise and is also active in the musical community as a composer, educator/examiner and even occasional performer. It is through these activities that he maintains balance in his own life which he feels is pivotal in maintaining optimal health.
He is highly motivated and passionate about helping people achieve optimal health through chiropractic. He regularly volunteers his time at the Salvation Army Centre of Hope Chiropractic Clinic. In 2009, Dr. Fonti was chosen as an Olympic Torchbearer for the 2010 Vancouver Winter Games for his pledge to promote health and active living to the community.
" Chiropractic care has helped my family, as well as my patients to achieve a higher level of wellness. Don't let aches, pains or health hold you back from living the life that you want to. Contact me at our London office, either by phone or email and together we can help you create and make lasting changes in your lifestyle, so that you can enjoy life to the fullest!"
---
Dr. Peter Fonti | Adelaide Family Chiropractic