Massage Therapy at Adelaide Family Chiropractic
There are tremendous benefits to be achieved through regular massage therapy treatments from a Registered Massage Therapist. Whether your need is to have a moment of relaxation, reduce muscle tension or attain relief from chronic pain, a therapeutic massage can enhance your overall sense of emotional and physical well-being as well as your quality of life. Chiropractic care and massage therapy compliment each other as a great strategy to help you reach your health goals.
At Adelaide Family Chiropractic we currently have one massage therapist to serve your needs:
Meet Caitlyn Pollard, RMT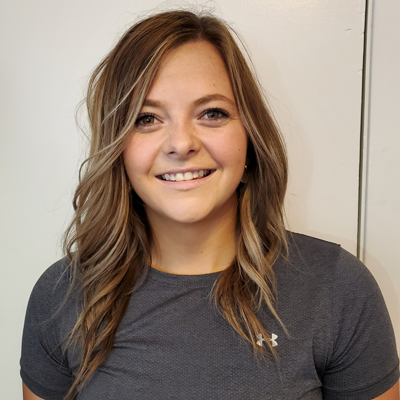 Caitlyn Pollard has always been interested in complementary health care. Wanting to pursue her interest in human anatomy, body mechanics and rehabilitation, she attended the Massage Therapy program at Westervelt College (London). Now, in good standing with the College of Massage Therapists of Ontario (CMTO), Caitlyn has been working with chiropractors since 2017, and also worked with the Huron Perth AAA Major Midget hockey team (2018-2019) helping the to become a strong and resilient team.
She is trained in Swedish massage techniques, trigger point therapy, lymphatic drainage, and prenatal massage. She can help relieve headache / migraine pain, improve sleeping habits, increase range of motion and mobility in your joints, and decrease general aches and pains.
Caitlyn believes if you love what you do, you'll never work a day in your life! She truly enjoys being a part of her clients' journey to pain relief and watching them progress throughout their treatment plan.
Book your appointment with her today!
---
Massage Therapy London ON | (519) 858-9000