London ON Chiropractors | Adelaide Family Chiropractic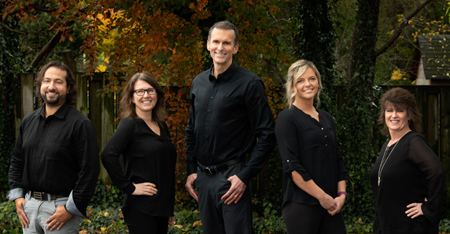 London chiropractors are a unique bunch. Chiropractors are probably the most misunderstood practitioners in health care. So we are delighted that you've chosen to visit our site and learn more!
Our objective is to help our patients achieve their health goals. Whether that goal is to get out of pain or achieve a higher level of health, we are honoured to be able to help them get there. We get tremendous pleasure from being able to help someone enjoy life more.
Chiropractors can be helpful for a variety of health problems—problems that rarely resolve on their own.
Waiting will only postpone the moment you enjoy relief. So call now. Countless London residents already have!
Dr. Peter Fonti | Dr. Rod Overton | London Ontario Chiropractors